Rent a Wheelchair Accessible Van or Car
Great prices on short or long term vehicle hire for disabled car and wheelchair access from our Sydney depot in Brookvale.
At Integrity we offer Wheelchair Accessible Vehicles for hire for both short and long term, anywhere from a weekend to 6+ months. Choosing to hire from our van or car wheelchair accessible vehicles is a cost effective and convenient solution for individuals, families and organisations who:
need a transfer from a hospital or nursing home

require a vehicle while theirs is being repaired

need a replacement vehicle for not at fault drivers

wish to take an individual or small group on a holiday

want to take a loved one out for a weekend

want to attend an important event

are an overseas traveller requiring a wheelchair car hire

want to hire out and try a wheelchair accessible vehicle before they buy
If you are an NDIS Participant waiting for your car modification you can use your NDIS Assisted Technology fund to rent one of our vehicles.

All our wheelchair accessible rental vehicles meet the Australian Design Rules (ADR) for wheelchairs in vehicles and come with:
Comprehensive insurance

E-tags provided (tolls charges excluded)

Wheelchair parking permits for display

Roadside Assistance

Radio with satellite navigation, bluetooth and CD/DVD compatibility

Our aim is to assist you in the best possible way we can so we also offer you:

flexible delivery service and extended pick up and drop off times

a driver if required within the Sydney metropolitan area

a safe place to leave your vehicle if needed

Please note that the internal vehicle wheelchair measurements listed on the cars are approximate only.
It is extremely important that you measure the wheelchair occupant very carefully while they are seated in their chair from the ground to the top of their head for height. From the front of the wheelchair to the rear for the length and from side to side for the width.
Please call us if you are unsure about whether you will fit in one of our cars.
Call today for wheelchair accessible car rental prices and availability after checking out some of our disabled vehicles for hire below.
We look forwrd to hearing from you on 02 9981 1886
---
Medium – Toyota Noah, Voxy, Tarago
Wheelchair + 4 / 5 / 6 Seater
Rates:
From only $99 per day
Approximate Wheelchair Dimensions:
Length: 105cm
Width: 72cm
Height: 135cm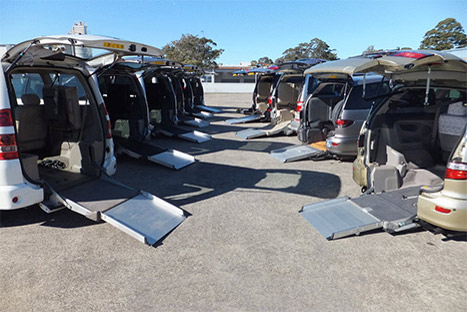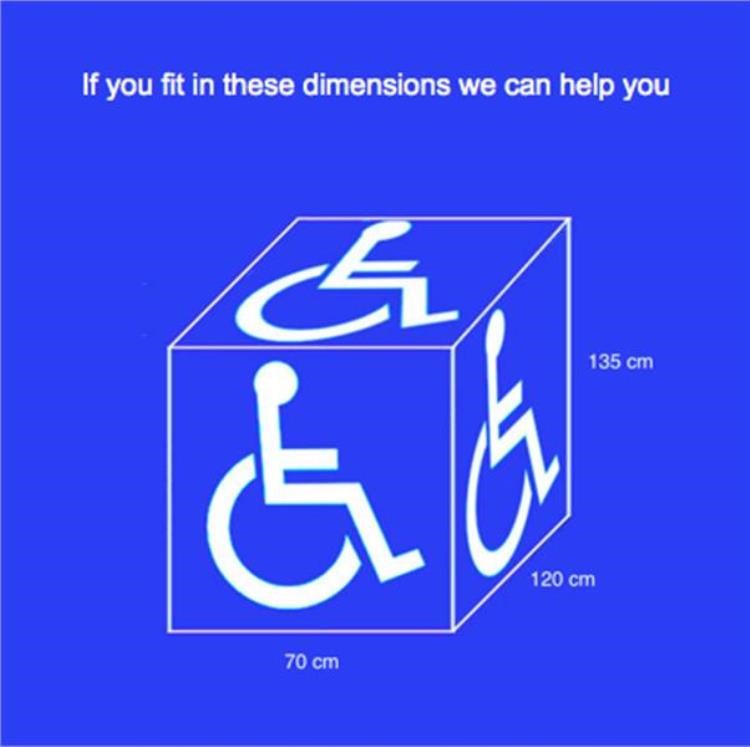 ---
Large – Toyota Alphard
Wheelchair + 4 / 5 / 6 Seater
Rates:
From only $110 per day
Approximate Wheelchair Dimensions:
Length: 124cm
Width: 73cm
Height: 140cm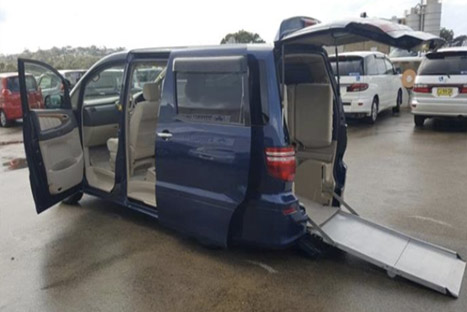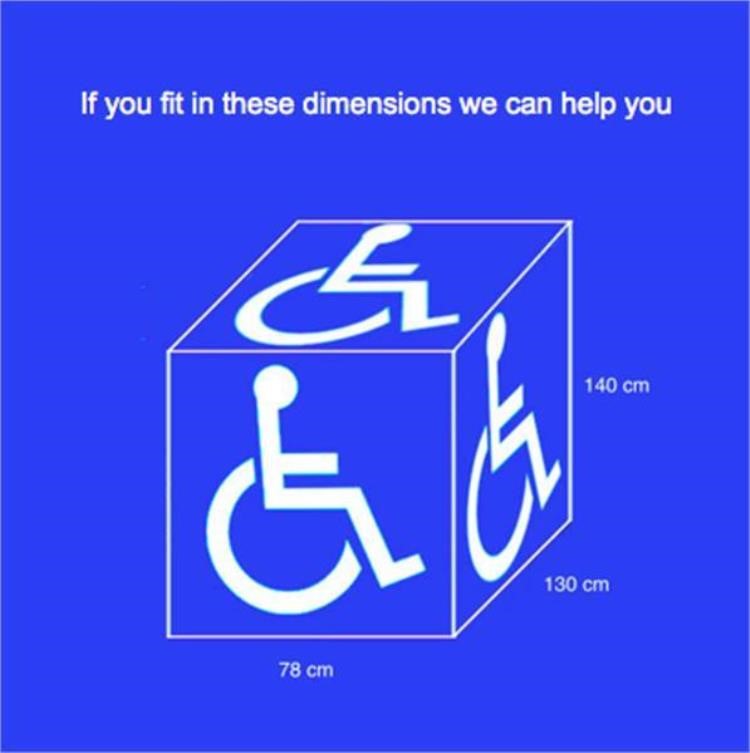 ---
Extra Large – Toyota Hiace Commuter
2 Wheelchair + 6 / 7 Seater
Rates:
From Only $160 per day
Approximate Wheelchair Dimensions:
Wheelchair 1
Length: 930cm
Width: 84cm
Height: 155cm


Wheelchair 2
Length: 118cm
Width: 82cm
Height: 154cm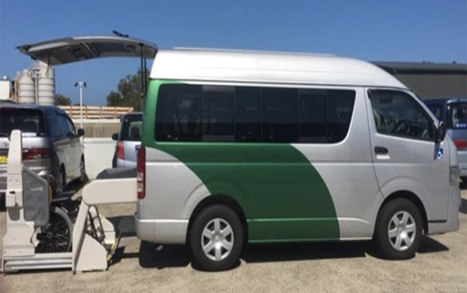 LONG TERM RENTAL PRICES – AVAILABLE UPON REQUEST
COMMERCIAL RATES – AVAILABLE UPON REQUEST


Please choose your rental time carefully as a cancellation fee of 50% of the total hire will be incurred if the rental is cancelled or if the client fails to collect the car.
Rent a wheelchair accessible van or car before you buy with easy disabled car hire.
Choosing to hire a wheelchair accessible car is arguably the best way to try before you buy. Unlike a test drive it allows you a more comprehensive user experience in helping to decide whether a wheelchair access van or car is suitable before you commit to a purchase. We have a lot of customers that take this rent before you buy option and it's been very effective for them. Plus, we deduct any rental amount (up to 7 days) for a wheelchair accessible vehicle hire if you decide to purchase.
*Rates subject to availability and time of year
---